Call Today!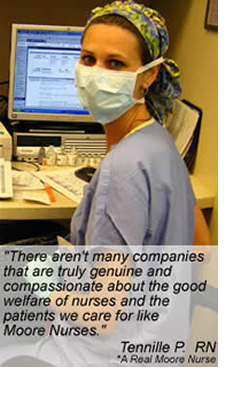 This Agency is Exclusive to Nurses Only.
INSURANCE
Tons of Contracts for RN's Nationwide in every specialty!
Tons of Per Diem in the Houston and surrounding markets for RN's & LVN's in every specialty!
Fast & Easy to sign up!
Weekly Pay Direct Deposit
24 Hour live support, you won't get an answering service or machine
Honor and Respect you deserve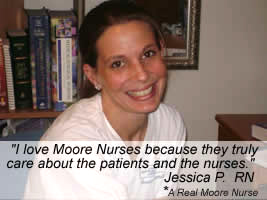 Moore Nurses is the #1 Nursing Agency in America. We provide Travel Nurses to hospitals nationwide. Moore Nurses has the reputation with the hospitals as being the most reliable Nurse staffing agency in the industry; providing the most professional Nurses. We have the best of the best Nurses.